Image Template for Cross Posting from Google Business Profile to Facebook & Twitter
Inside gbp you can cross post to Facebook and Twitter. But the message in your image will get lost unless you plan for it.
UPDATE Jan. 20, 2022
A slight change to the template. I've made one that is 720×720 in accordance with the guidelines from the GOOG. The original template was larger and more rectangular, you can still find it here. For the most part, it still works and I haven't had any issue in 75% of my accounts. But sometimes Google support or the A.I. can be difficult. So I've updated the template to fit their guidelines.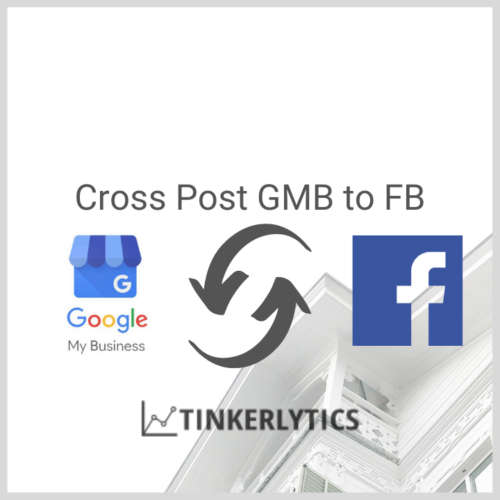 In this post, I'm sharing a template I created that can be used to cross-post from Google Business Profile to Facebook and Twitter.
I manage several Google Google Business Profile pages for local businesses. I also consult in SEO and overall digital marketing for enterprises and small and medium businesses.
GMB Optimization Services
SEO Consultation for local SMB's/SME's
---
Why cross post from GBP to Facebook or Twitter?
Cross-posting is great if you struggle to update your social media on a regular basis or you'd like to use the content that you post on Google My Business on other social platforms.
Ahem – I'm one of these people. I prioritize SEO or ads over any organic social.
However, when you load up an image on GBP, post it, and share it with other channels – it doesn't always look great. Facebook and Twitter have different dimensions and often cut off the top and bottom of the image.
Here's an example of an X-Post from GBP to Facebook.
Post on GBP with Image
GBP post to Facebook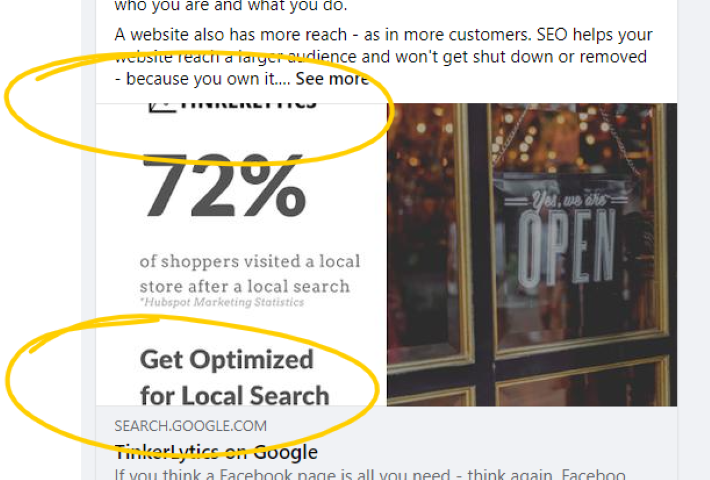 ---
for who and why is this template helpful
businesses that start social profiles but never doing anything with them
I see many businesses start a Facebook page and post a few times but then go silent.
Maybe they got busy. Maybe they didn't see the engagement they had hoped – or they were sold on a "Social Media Marketing" strategy where they paid good money but it really didn't move the needle.
A fairly common scenario.
It happens more often than not that businesses feel that just starting a social media account is enough.
But what they don't realize is without social activity there isn't any reason for Facebook or Twitter to promote the business in the social feed.
If this is you – get this template and start cross-posting. You can crop images so you can use a single piece of content across social, GBP, or even your website.
how social and SEO intersect
When it comes to branding, customers, and conversions, having bad content is marginally better than having no content on your social channels. At least people can see you're active and still operational.
Maybe they'll reach out.
But when it comes to SEO, social media activity is a good signal to search engines.
Getting likes, shares, and links back to your website sends good signals to search engines. These signals contribute to building trust and authority – important search engine ranking factors.
Search engines can pick up when you post content, and get likes and shares on social channels. If you're active and other people find your info worthy, search engines will add this to your trust and authority. This helps build your discoverability and ranking on the search platforms like Google and Bing.
Here's an article from SerpStat that goes in-depth on how search engines use social signals – SerpStat
---
Google Business Profile and Sharing to Other Platforms
Your Google Business Profile gives you three sharing options after a post has been published.
Once you click on the Facebook share button another window pops up where you can select what page to share it on.
GBP will carry over the image and add a link back to the GBP post. No text is carried over. You'll have the option to add text for your Facebook post if you want.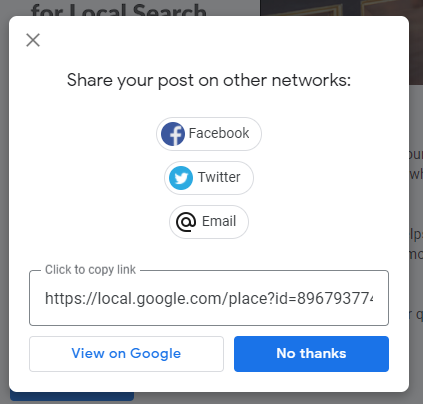 ---
SEO BONUS – When cross-posting from GBP to Facebook and Twitter Google links back to your Google Business Profile post. If someone clicks on your social post they will be directed to Google Business Profile. This shows activity on your GBP that can help you rank better.
Google Business profile and Facebook Posts Using image Template
gbp Post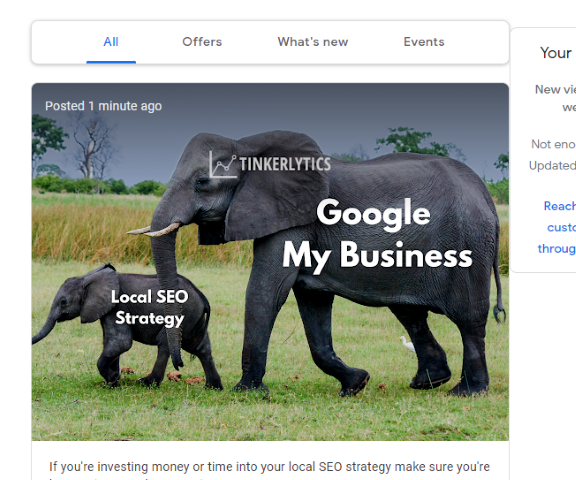 Facebook Post with Template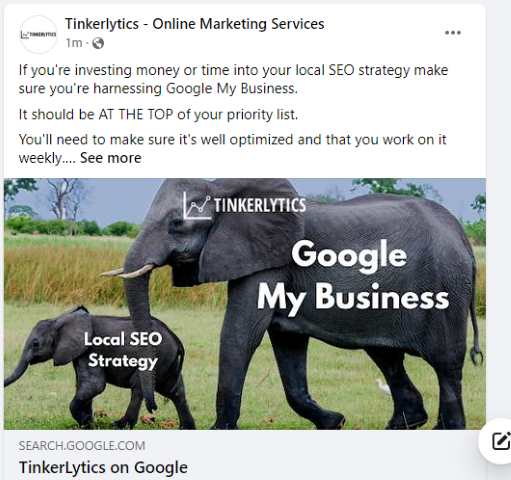 Google business Profile and twitter Posts Using image Template
gbp post
twitter post with template
---
Free google business profile to facebook and twitter Image Template
Here is a template you can use when making GBP posts that will help you keep the important parts visible on Facebook. I use Canva for most of my marketing images – super easy to use.
If using Canva – move your images and test around to say in the grey.
Enjoy and let me know if you find any other uses or tricks!
---
contact me
If you have questions or are interested in getting other SEO or SEM services, please reach out.