Free Places to List Your Business Online for more Exposure and better loCAL SEO
Here are my top recommended places to list your business, online, for FREE. Listing your business reaches more people and increases search engines rank.
Your business needs to attract people so you can sell them on your products and services. If you don't get your busienss in front of people they'll won't know you exist.
This is why marketing your business is an important step not to overlook. People need to find your business to know who you are and what you do.
A great way to get your business in more places – FAST– is to get it listed on paid and free directories.
By putting your business on directories search engines will have an easier time understanding that your business is real and ready to serve people.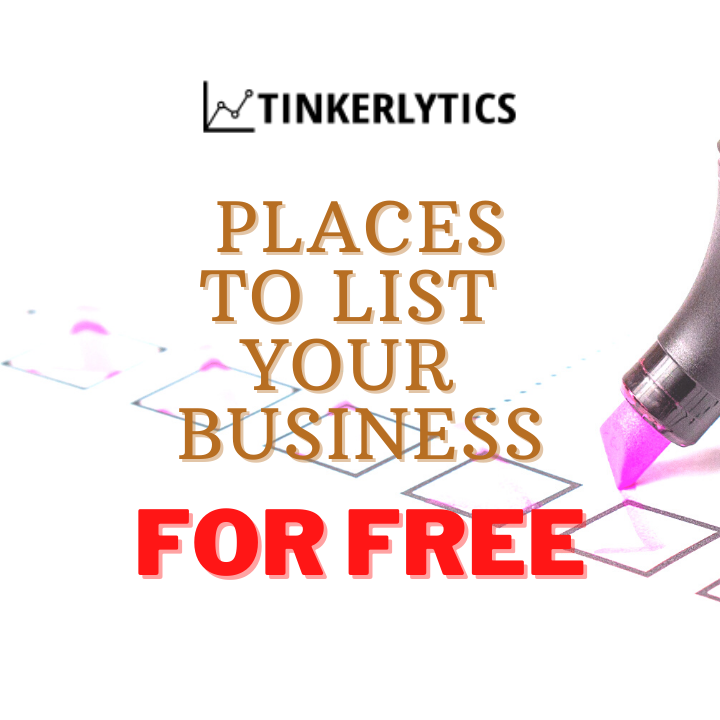 ---
Get this done for you
Listing businesses in relevant directories is part of my SEO and SEM consulting services. I work with local businesses across the U.S. with HQs in Bend, Oregon and Traverse City, MI.
A very popular services is my Google My Business Optimization and Management. GMB is a very powerful tool. Optimizing and managing of your Google business profile should be one of your top local marketing strategies.
Contact me to get this done or for any questions – Contact Tinkerlytics
---
Here are a few FREE places to list your business
Google My Business
List Your Business on Google – For FREE
Google My Business is a free platform for local businesses to get free exposure to your local area.
It's VERY POWERFUL.
If you have a local business that works with local customers you can list your business on Google My Business.
Get started on your own with Google My Business here – https://www.google.com/business/
Or you can click learn more below and use my professional Google My Business optimization and management services.
I HIGHLY suggest that you get your business on this platform and learn how to utilize it.
You can list your business and then forget about it on GMB – but that's not where the power comes from. You'll want to list your business and then work at keeping your profile updated an active.
You can posts informative posts, sales info, photos, COVID updates and more.
Check it out!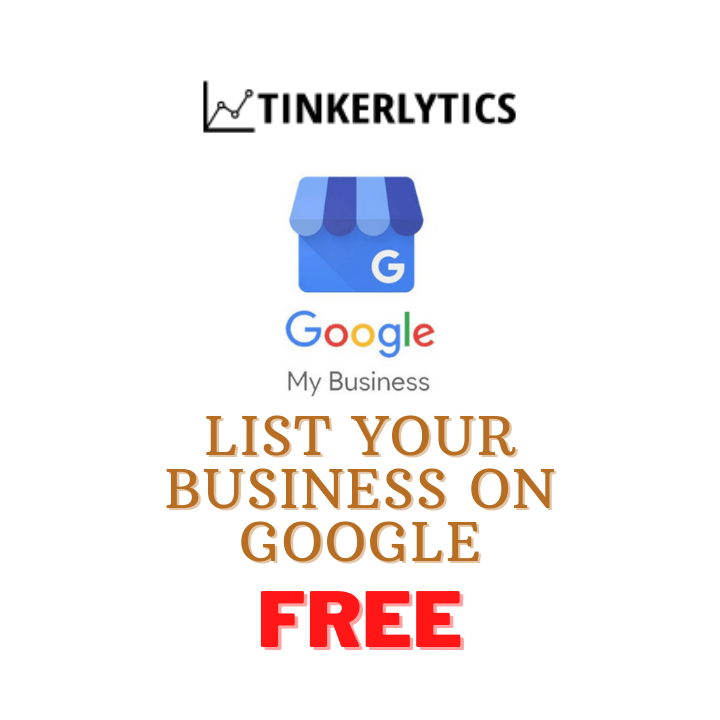 Facebook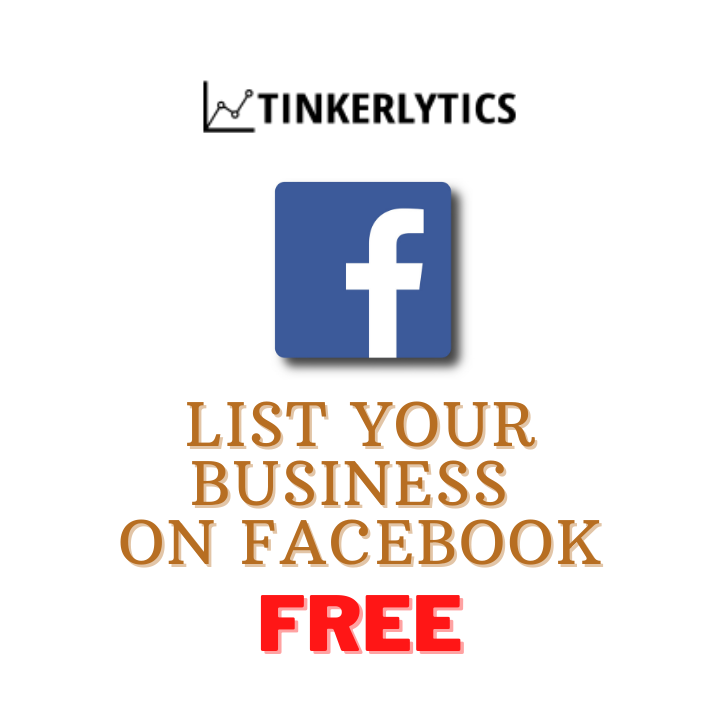 List Your Business on Facebook – it's FREE.
Doesn't matter if you like Facebook or not – it's a good profile and listing to have. There are many options for how you can utilize Facebook.
Facebook Business Page – Likely the best for any business is a FB business page. Read up on more here to get started – https://www.facebook.com/business/pages/set-up
Facebook Groups – Facebook is more of a community and less of a directory. Facebook Groups can be a good way to engage and create visibility about or around your business. You can also create your own group. Lean more here – https://www.facebook.com/groups/feed/
You can also run ads on their platform and across Instagram. They have the ability to get really targeted with the ads – so it's a great platform for larger businesses and local. More info here – https://www.facebook.com/business/ads
FB is a pretty big space to have your business – Just like with Google My Business, if you're active, your business will do better.
Yelp
List You Business on Yelp – For Free
Yelp is yet another great spot to have your business listed. They have a solid following, their own app, and show up in search results.
But a bigger benefit is that there are many smaller websites and directories that scrape their information and publish it on their own platform.
These are generally in the form of a citation, which is a good tool for local businesses. Citations across the web send signals to search engines that you're business is legit and reputable.
Yelp has free and paid listings.
They have also been know to harass businesses for their advertising. I've had first hand experience years ago. Their tactics might have changed.
But, regardless, you should get you business on their. They might already have a business page for your business that you can claim.
Learn more here – https://business.yelp.com/products/business-page/
Bing Places for Business
List Your Business on Bing – Free
Bing is another LARGE search engine – they also work Yahoo too – so you get a 1, 2 punch.
Bing has a business listing function just like Google My Business. A great place to give customers important info about your business.
It can also sync with Google My Business, very convenient.
Jump in and get your listing set up here – https://www.bingplaces.com/
This is also a service I provide with all Google My Business optimizations.
Apple Maps
List your Business on Apple Maps – Free
Google is the KING of search engines and they have a robust list of products. But Apple has one of the largest followings for their computers and phones – and they too have their own set of products.
Apple maps might not be very well known, but there are still several people who use the service to search for products and services.
It's a great spot to make sure your business information is listed and accurate.
Get your business listed on Apple Maps here – https://register.apple.com/placesonmaps/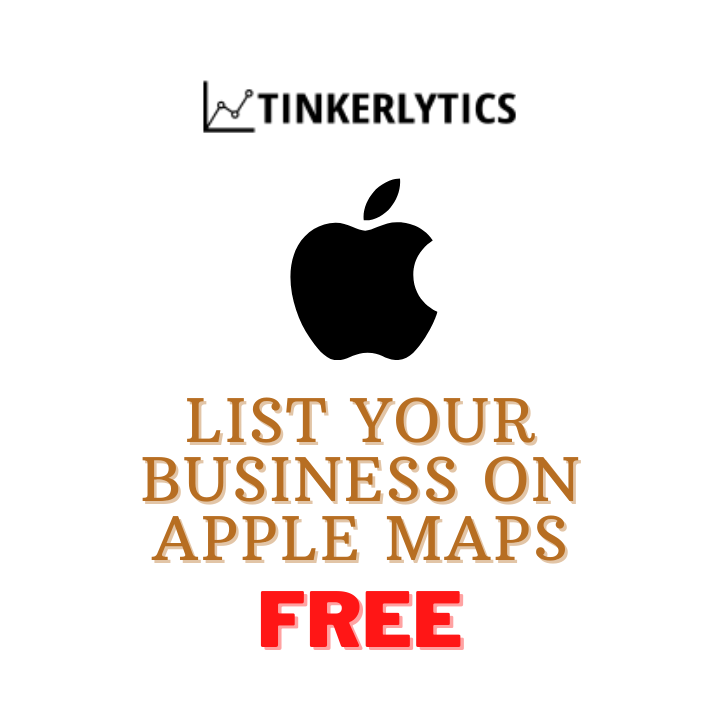 More about why you should list your business
Advertising a business can get expensive. Unlike with paid ads that stop the instant you stop paying, directory submissions have a much longer lifespan. Submitting your business to good directories should be apart of your overall SEO strategy.
Benefits of directory or other website listings:
Links – Every submission to an external site is generally going to have a link that points back at your site. People who are on those sites – think YELP – will get some info and if interested shoot over to your site for more. Search engines also scan the web to see who links to your site, generally the more relevant links the better SEO.

Citations – Citations are references from another website about your business. Search engines that pick up on these references will 'trust' your website more and more with every citation. These citations also hold important business info like business hours and location – so make sure all your info is accurate on these sites.

Users and Eyeballs – Your website might not show up on the first page of Google for a certain search term that is relevant to your business, but services like Google My Business, Yelp, Bing, Facebook – all have users that trust their websites and listings. And if your business is listed in those spaces you just attracted a heap of warm leads and a potential sale.
---
Contact me
If you have questions or are interested in getting this and many other SEO or SEM services, please reach out.