Helping you and your website
speak to customers and search engines,
better
---
Digital Marketing Services
Almost everyone uses the internet to research and find things they need. That's why it's important to use online marketing to make your business visible.
It's similar to the old saying location, location, location. Getting your business in a good location will get more attention, and generate more sales.
Digital marketing connects your customers to your business when they're looking.
It's important that you consider a digital marketing strategy for your business to attract customers online.
---
Online Marketing Areas of Specialization
Marketing Analytics
Understanding your customers and where to focus.
Local SEO
Get your website in front of a local audience and gain more business.
Google My business
The #1 part of any local SEO strategy. Highly relevant with ready buyers.
Website Copywriting
The words sell your business. It's important to optimize your message.
Local Service Ads
Google Local Service Ads are very focused, pricy, but highly relevant.
More About LSA's
Google Search Ads
If you need customers fast, Google Search Ads is a good start.
More About Google Search Ads
let's chat
I'll give you 10-minutes of my time.
I'll scan your website and give you recommendations on what you can improve.
If it doesn't sell me, I'll let you know what we can do.
Hey I'm Jeff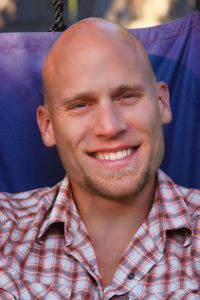 About Tinkerlytics
Tinkerlytics is a mash of online marketing skills that are great at helping businesses communicate and grow. But more importantly that I enjoy and excel at.
Your business is like a puzzle. Problems to solve.
I've been there – I am there. I've worked in sales, marketing and customer service. I've even worked as a carpenter for 7-years. I really enjoy working with my hands, but I also really enjoy building things, and learning things.
The world of online marketing is constantly changing. I've worked in here for over a decade. Swinging with the up's and downs, learning what to do and what not to do. I've had my hands in almost anything to do with creating an online presence for a company, brand, or product.
But – I found along the way that there are a few aspects that really pushed the sales needle. So that's what I choose to specialize in. You want to grow your business – I do too.
---
Helping is a great way to learn
Marketing is always changing. In order to keep up and hold a pulse on any trends and changes I frequently jump on forums and Facebook groups to give free help. Feel free to connect with me or ask a question.
Local SEO Community Forum
For anything local you'll find me @ https://www.localseocommunity.com/u/6d8e367d
Reddit Profile
Tons of topics, but mainly help with Analytics @ https://www.reddit.com/user/TinkerLytics
Facebook Groups
I started two local community groups for Digital Marketing
Bend Area Local Digital Marketing Help
Traverse Area Local Digital Marketing Help
---
cONTACT tINKERLYICS
Drop me a message for any questions or if you'd like to get started with a service. Every website is different and generally requires a different approach or mix of services. I like to scope out every project and make sure you fully understand the directions we can take. There is no easy way to price a mix of services, but during our conversations we can narrow down what works best.