Condensed content audit
Save Yourself Tons Of Time And Confusion with actionable insights you can work on now
Let us do the heavy lifting setting goals, collecting, and analyzing data, and defining a 'next steps' action plan.
We're inexpensive and we give you control of your data to optimize your content strategy.
Tinkerlytics Content Audit includes a FREE content inventory with advanced analysis.
Know what's working and keep track of it!
better SEO
Cleaning up content is a big boost to SEO and user engagement. ​
stronger Content
Identify weak content to improve and deliver content that works. ​
opportunities
Find content gaps, and adjust your content strategy.​
efficiency boost
Put time and money into what you KNOW is working.​
The BIGGEST Boost
Cleaning up old content is just as important as creating fresh content.
If you've never done a content audit you're in for a BIG treat!
We commonly see quick gains in website and/or page traffic as well as user interactions after our recommendations are implemented with well established sites.
It's not uncommon to see traffic gains over 100%.
Recently, a customer started working on some low hanging fruit after they received their content audit report.
Screen Shot of their increase in website users below.
They reported a 208% increase in users and 226% increase in sessions in the first month.
We showed them that there were some pages that were getting loads of impressions, had decent back links but low clicks and a high bounce rate compared to some of their other pages.
We helped them with some keywords and competitive analysis. With that, they designed their pages based on some of their more successful pages catering to their customer's intent.
Is this for you?
Our content audit services works best for the following –
Medium to Large Websites (no limit on pages – okay, maybe a 5000 page limit)
Blogs
E-commerce
Larger SaaS Websites
Affiliate Websites
We have worked with companies with sites that have close to 2000 pages – yikes! They had some massive duplicate issues going on. But they were easily able to see what pages received the best traffic and funneled existing similar traffic to those assets. NOTE: In order for our Content Audit to work you must have google analytics and google search console installed and working. If you do not have these tools set up, that's the first step – contact us!
Great for Content Marketers
Easily up-sell services or impress the client/boss by showing insights backed up with data.
If your job revolves around creating content for businesses and you don't do a deep dive into their content metrics our content audit is for you.
You need to create valuable, cohesive content. We can help you quickly define a plan for success content strategy.
Content writers, content strategist, and copywriters can use our Tinkerlytics Content Audit to see how well the content on the website is performing.
Quickly spot areas that need improvement.
Create a solid action plan for a better content strategy.
Pick out pages that receive good traffic but have poor conversions or interactions. Clean up old or dead content that is weighing the site down and confusing visitors.
This is a sure way to BOOST the site's SEO, Traffic, and User Engagement.
What you'll get
robust reporting. easy to digest. simple to act.
A large part of any content audit is collecting and analyzing MASSIVE amounts of data.
data collection – difficulty high
This is the most tedious part that most content marketers and business owners hate.
It's VERY time consuming and difficult. Great knowledge of what to collect and how to organize it can take weeks to figure out.
data analysis – difficulty high
Knowing what data to use and what to act on is very important.
Don't miss something BIG by using the wrong metrics!
we do the heavy lifting
We love data and crunching numbers. We're fast at it. We'll collect all your pages, metrics, and use goals that best align with your business.
How this audit is different
the data is yours
We're not hiding your data behind any apps or complicated systems. The information in our audit is your information. We're simply a powerful tool you can use to help you collect and analyze complex data. We only want to be a guide that helps your business be the best it can be.
built for content owners
You're the best person to have an idea about what makes your customers tick. Sometimes, that view gets a little blurry. Our audit brings what's working into the spotlight. Unlike some services, we're not trying to sign you up for a complicated data tool, or trying to control all of your content that best fits our view of what you should do. Our audit brings into focus what you're doing right and where it can be improved. Your content really needs your own personal touch to make an impact to others. Simply cranking out content just to produce content isn't enough, and it isn't necessary.
it's easy to understand
Looking at data and trying to paint a picture, tell a story or find a solution is VERY difficult. People torture data all the time to try and get it to tell them what they want. We simply make it easy for you to work on your content, page by page, and find out what works for your business. We do frequently get asked to make several changes to a report. We can and will do this if it makes sense.
we're here to help
We want to help you create the best version of your business. Marketing analytics is a very complicated world. Finding what works can be a challenge and not every business is the same. We're always ready to help solve complicated problems and give advice when needed. This helps us identify areas we can improve our services too – Win-Win
how to get started
Let me save you hours of your time and the frustration of digging through data and finding metrics that work for your business. You'll get insights into what is doing well, and what needs to be worked on.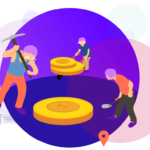 Total Time Needed :
10
Minutes
Total Cost:
299
USD
Required Tools:
Things Needed?
access to google analytics and google search console
Get Started Here or ask a quesiton

sales@tinkerlytics.com
541-241-6166
terms and privacy policy
In order for our content audit to work for your business you must have Google Analytics and Google Search Console installed. We mine massive amounts of data through these analytical tools.