Report Keyword stuffing to google
You can FIGHT Keyword Name Stuffing in Google My Business Listings
Keyword Stuffing – HUH?
Google puts a bunch of ranking power in the name or title of a Google My Business listing.
If you don't know what Google My Business is click the link.
Keyword Name Stuffing is when a business put key phrases related to their business in the name. So if my legal business name was Plumber Joe, but I put my name as Plumber Joe | Drain Cleaning Bend, Oregon. I would be keyword stuffing my business name.
Adding the services and city gives that business a HUGE leg up in the search rankings.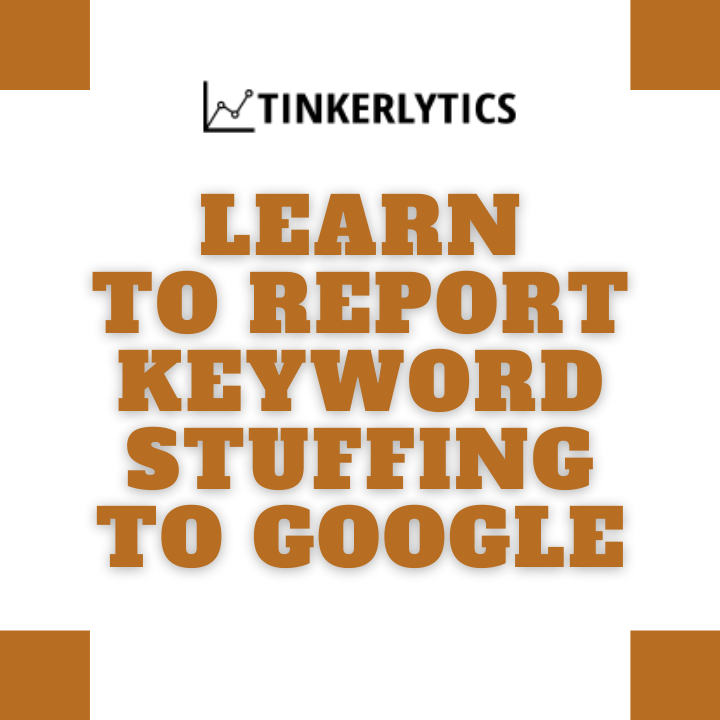 Keyword stuffing is against Googles guidlines
You might have read somewhere that an optimization technique is to stuff your name or title. Or you might think I just gave you a big clue as to how to rank better. If you want to read why it's risky you'll want to check out my other post here – keyword stuffing your google my business title.
In this post I go into why it's risky and what can happen. I was seeing way too many people recommend it as an optimization technique but not fully disclosing the full ramifications of what can happen.
Google my business is a POWERFUL tool for business. It can bring in loads customers and generate a great amount sales for businesses that manage their profile well. But what happens when your listing gets shut down? Sales are NO MORE!
---
Reporting Keyword Stuffing in Google Maps
Any person can suggest edits to a Google My Business listing. Anyone.
It's a headache that I have competitors constantly changing something on listings. I suggest you make it a point to check your listing info monthly. When you work with me I take care of this.
Fight Google My Business Spam With Map Edits
I recorded a quick video to show people how EASY it is to suggest a name change. This video is showing Google Maps results and how to "suggest an edit".
A part of my services is fighting Google My Business Spam. During optimizations and with any of my monthly services I'm always scanning for spammy businesses. Name spamming, fake reviews, fake businesses – I'm always checking.
---
Reporting Other Issues, Not Just Spam on Google maps
Using the "suggest an edit" you can also help Google update other information that might be helpful to others. You'll have two options when you click suggest an edit.
Why Can You Do This?
Much of the information that Google has on their Google My Business platform is scraped from websites. Not all websites are in the best shape with the best information. And not everyone knows they can use Google My Business to help increase the awareness of their business when people are searching. There is a large percentage of Google My Business profiles that are unclaimed and not managed. Google has to get the info from somewhere.
What Info Can You Help With?
You can suggest changes to much of the business profile on Google. Name, web address, physical address, number, etc. You can also report if that business is temporarily closed, permanently closed or has moved.
What Happens After Suggesting an Edit?
Depending on the health of your Google Account you could get an email or notification right away about the changes. Other times you might not receive any feedback for a few days. You'll get an email about the changes and if you suggested a change from your phone you'll get a notification there too.
Don't Be Malicious
It should go without saying, but don't change details that aren't true.
As a business owner it's important to keep tabs on your Google Business profile. People can suggest changes, and if you don't catch them they can change the info to the wrong info. It's not fun when jumping into a GMB profile and seeing a number that isn't associated with the business. If anyone called that business, they called the wrong person.
---
Reporting BIG Issues with Google Redressal Form
By doing spam fighting for my clients I sometimes find larger issues. Recently I was working with a client and found a listing for a similar service, competitor. They were name spamming so I suggested an edit and Google took it. All good.
But then I was working with another client in the same space but different city – and found ANOTHER similar listing to the same website as before.
So I did a bit of digging – or hunting.
I found that this one business was listed in several cities. Sometimes that listing was name spammed and other times it wasn't.
So I went deeper and checked a single location and found that this location was in a building that offered virtual offices – RED FLAG. This service isn't one that can be held in a virtual office. They also don't do home visits.
Having an office located in a building that offers virtual offices is a big red flag, so I looked at a few more and they were all the same.
Then I looked up the website on the Better Business Bureau.
Their business headquarters is located in Florida. No issue. But then they have a few complaints. I see that someone signed up for their services and they pushed them into virtual training and didn't resolve the issue until a complaint was filed.
By this time I'm convinced that these guys don't have offices or actual employees to help their customers in those locations. They're trying to game the system. For issues like these I go to the Google Redressal Complaint Form.
Google Redressal Complaint Form
Generally, Google redressal form is for misleading or fraudulent activities – which I consider this to be.
Starting several GMB's with virtual offices is not as easy as just adding some words to your name when you've heard this is what you need to do. This business had to go and find virtual offices in those areas – like they have a physical address. Then start each listing under that address.
It's a decent amount of work. A virtual office can run between $40 and $80 a month. Setting up and optimizing a GMB profile can be a decent amount of hours a week. They're also probably buying or asking for fake reviews.
All in all, this is BAD for people looking for their services. People looking for their service expect a 1 on 1 meeting. I'd rather they meet my customer and do business with them as I've already vetted their business. So I'm going to try and get them removed.
Filling out a Google Redressal Form
This is going to take a little bit of time. In order to be successful you're gong to need to collect some proof. If you have a Google Manager account you should use it.
I'm going to be uploading a video soon that will go into a few details for this example.
Jump on the form to get familiar. You'll need to list your name, email, the business that you're reporting, their Google Map address, and some proof.
Much of this is self-explanatory. So I'll go into the proof.
Gathering Google Map Spam Proof
Gather as much 'proof' as you can to help your complaint. Here are a few you can do:
Go to their website and take some screen shots. Header, footer – proof that they are not where they say they are.
Dig up their business listings on places like BBB, Yelp, Facebook, ect. Take screen shots.
If they have multiple listings – gather all the public Google Map locations and put them in the form.
Go to Google Maps or any other maps and look at real pictures of the location – is it a house?
Is the place their office is in a co-working or virtual space? Snap it!
Look for business info such as license, secretary of state, chambers, etc.
Can you physically go to their location and take a picture? Do it!
Once you get all your proof you can upload it. Add as much as you can.
What Happens After The Complaint is Filed
This is one of the most frustrating parts. It's all up to Google.
Keep in mind that Google My Business is a FREE service. I would argue that they aren't going to care too much. But Google Business accounts do attach to Local Service Ads – and those make Google money. So in reality, taking care of GMB spam is in their best interest.
I'm not sure if I will ever get a notification if the listings have been removed unless I set my calendar to recheck their listings on a certain time schedule. I have received email notifications from Google after a redressal form – but it's not consistent.
If You Need Help – Reach Out
I do Google My Business Optimizations and Management that helps businesses rank higher in Google Search and Maps. SPAM FIGHTING is a part of the service. But if you spot something shady – use the tactics I've listed here to help us all out.